Are you someone who loved playing "doctor" when you were little, bandaging up your stuffed animals, friends, and pets? For many people, the dream of having a healthcare career starts at a very young age. That dream often matures into a lifelong career goal, and many people who choose to join the fast-paced medical industry hope to do so as a Patient Care Technician. Pasco Medical Training in New Port Richey offers industry-leading patient care technician training and we're here to help you make your medical career dreams a reality. Visit our campus today to learn more!
What is a Patient Care Technician?
As a multi-skilled healthcare worker, Patient Care Technicians (PCTs) are patient-facing medical professionals who work with and perform job duties under the supervision of registered nurses. They are often referred to as nursing assistants because they work so closely with nurses, however, PCTs are not medical assistants (MAs) or certified nursing assistants (CNAs). PCTs work in professional medical settings such as hospitals and are expected to be knowledgeable and compassionate in their bedside manner.
What are the Key Roles of PCTs?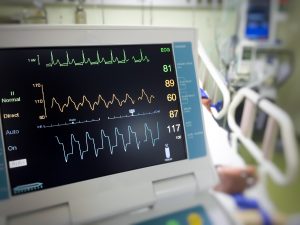 As mentioned, PCTs are directly supervised by nurses and work very closely with patients. Some of their key job duties include essential bedside protocols such as:
Taking vital signs
Drawing blood and reading EKGs
Accompanying patients to x-rays
Assisting in basic medical procedures
Operating monitoring equipment
Helping patients with activities of daily living, such as walking, dressing, bathing, etc.
Now that we know a few of the essential job duties of a PCT, we'll take a look at how they stack up against those of Medical Assistants and Certified Nursing Assistants and how the three roles differ.
How are PCTs Different from MAs and CNAs?
The job titles of PCT, MA, and CNA tend to be used interchangeable, however, there are slight distinctions between the PCT role and the other two.
Medical Assistants have been known to be the jack-of-all-trades employees in a medical office. They are trained both for clinical and administrative work. This means their job duties lie both in the exam room and the front office.
Certified Nursing Assistants perform many of the same tasks and duties as a PCT, however, depending on the state and licensing requirements, PCTs may not be permitted to perform EKG readings or phlebotomy. The laws of each state determine the permitted functions for each technician.
Understanding the difference between these three healthcare positions will ensure that you take the right steps to beginning the healthcare career you've always dreamed of.
Patient Care Technician Training in Pasco County
Are you ready to take the plunge and make your dreams of becoming a PCT a reality? At Pasco Medical Training in New Port Richey, our comprehensive PCT training program will provide you with the skills and education you need to succeed in this competitive industry. Approximately four months long, our program will ensure that you have a complete understanding of human anatomy and physiology. The courses also include training on a variety of medical procedures and techniques, including 12-lead EKG and basic phlebotomy training.
Ready to get started? Contact us at 727-597-4403 or register for classes today!
---
Enroll Now!